26 Jan 2018
Record and presentations of discussion on the future regulation of remote electronic identification and onboarding
On January 26th from 9:00 AM until12:00 PM, the Association of Latvian Commercial Banks in collaboration with COBALT Latvia and University of Latvia and Microsoft Innovation Center organized an expert discussion- "Discussion On The Future Regulation Of Remote Electronic Identification And Onboarding". Discussion took place at University of Latvia and Microsoft Inovation center, Kalpaka blvd. 4, Riga.
Seminar has been approved for 3 CAMS Credits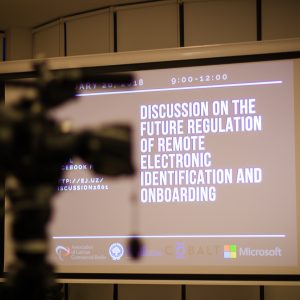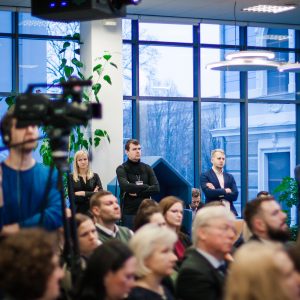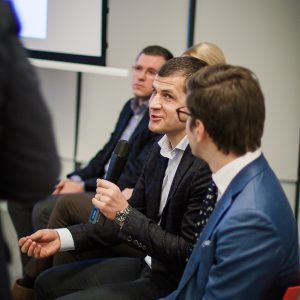 The main goal was to showcase the digital onboarding solutions that are already being used by financial sector players in some European Union countries and discussing the lessons learned from these solutions and what it takes to achieve compliance with the global AML/CFT standards. 
This discussion explored ideas and solutions to achieve technology neutral, effective and risk-based regulation on the Latvian market building on the experiences of early adopters of digital onboarding solutions. 
Reliable identification of customers is one of the fundamentals of risk-based, prudent and effective AML/CFT Compliance program. We believe that remote digital identification and on-boarding can significantly improve access to financial services both for consumers and businesses, enhance customer satisfaction and comply with regulatory expectations.
Recent amendments to the AML/CFT Law mandate the Government of Latvia to adopt a Cabinet regulation on remote identification of customers by electronic identification means, including video identification, eID (electronic signature) and other technology based solutions by April 1, 2018. 
Agenda: Discussion on the future regulation of remote electronic identificaton and onboarding
Discussion record can be viewed on the Cobalt Legal Facebook profile: http://ej.uz/2601discussion  
Anke Ulrich, LL.M  (Senior Legal Counsel, Head of Anti Financial Crime & AML N26 Bank, Germany)
Jānis Bokta (Chairman of the Management Board of Latvia State Radio and Television Centre (LVRTC))
Dmitrijs Kačanovs (Chairman of the Association of Latvian Payment Service Providers and Electronic Money Institutions (LMENA))
Lauris Liepa (Managing partner, COBALT Latvia)

Contact person: Kristīne Mennika, Head of Strategic Communications at Association of Latvian Commercial Banks (Kristine.mennika@financelatvia.eu, +37126528533)