26 Mar 2018
Valdis Dombrovskis: The Baltics are among the EU's Fintech leaders
On March 23, Latvia hosted an international discussion between industry experts on "The Future of Financial Technology in the Baltics and EU".
Its goal was to foster a dialogue between industry experts regarding the European Commission's financial technology initiatives, as well as the development of a more competitive and innovative financial sector in the Baltics.
Watch the recording: 
Keynote speech on "Recent EC initiatives within Capital Markets Union package" by Valdis Dombrovskis, Vice-President of the European Commission: https://ec.europa.eu/avservices/video/player.cfm?ref=I152763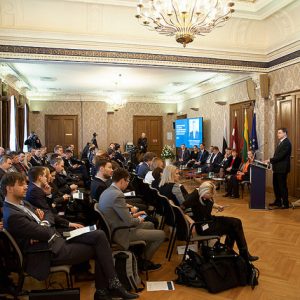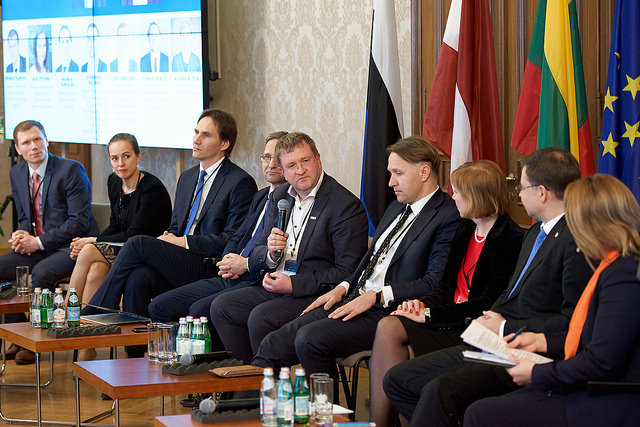 Pictures: https://www.flickr.com/photos/bankuasociacija/sets/72157694166138924/
Event was organised by the Association of Latvian Commercial Bank, the Estonian Banking Association and the Association of Lithuanian Banks.
Vice-President responsible for Financial Stability, Financial Services and Capital Market Union, Valdis Dombrovskis presented the Capital Markets Union's action plan for the development of a sustainable and technologically innovative financial sector.
"This discussion was a continuation of the Association of Latvian Commercial Banks' successful initiative in 2017, when we combined nine associations in Latvia representing finance and related sectors, in order to provide a response to the European Commission's request for a public discussion and to submit a unified position regarding the future of the European Union's financial market and the development of financial technologies. The LKA sees Latvia as being among the leading EU countries in the realm of open banking services with developed digital services. Therefore, it is vital to establish a cooperation platform for all parties involved," explains the CEO of the Association of Latvian Commercial Banks, Sanda Liepiņa.
According to Valdis Dombrovskis, "The Baltics are among the EU's Fintech leaders, thanks to the early adoption of digital technology, a sense of entrepreneurship, and growing cross-border cooperation, to name a few factors."
Short introductory presentations on the challenges facing the industry in the Baltics and an evaluation of the proposals was devised by the EC from Nordigen Head of Operations Ieva Grabe, Luminor Country Head in Latvia and Association of Latvian Commercial Banks Council Member Kerli Gabriloviča and TransferWise Head of Government Relations Flora Coleman.
The participants in the event's central panel discussion were:
Valdis Dombrovskis, Vice-President for the Euro and Social Dialogue, also in charge of Financial Stability, Financial Services and Capital Market Union;
Deniss Fiļipovs, Head of Payment Systems Policy Division at Latvijas Banka;
Aija Zitcere, Director of Financial Market Policy Department at Ministry of Finance, Latvia;
Marius Jurgilas, Member of the Board, Bank of Lithuania;
Edmunds Beļskis, Deputy State Secretary for Information and Communication Technologies, Ministry of Environmental Protection and Regional Development, Latvia;
Ģirts Bērziņš, Head of Digital Strategy, Swedbank Group and Co-Chairman of the Digital Transformation Committee at ALCB;
Tomas Vitkus, President of INFOBALT, Managing Director, Tieto Lietuva;
Andra Altoa, Head of Strategy, SEB Baltic Division.
Presentation: Future of Financial Technology in Baltics and EU