22 Mar 2018
Welcome to follow on-line: Baltic event "Future of Financial Technology in Baltics and EU" in Riga on March 23
To promote the discussion on the European Commission initiatives on financial technology and to continue a dialogue on development of more competitive and innovative solutions in Baltics, on March 23 at 2 p.m. the discussion on "Future of Financial Technology in Baltics and EU" is organized by three banking associations - Association of Lithuanian Banks, Estonian Banking Association and Association of Latvian Commercial Banks.
Watch the recording: 
Agenda: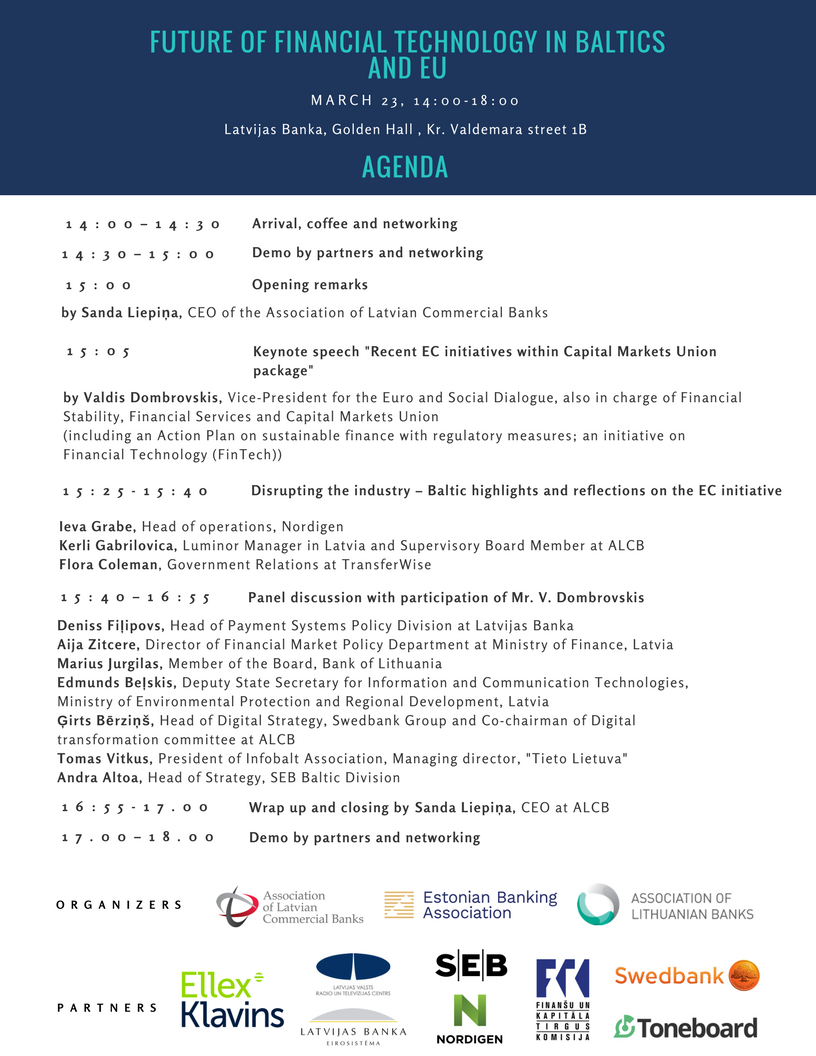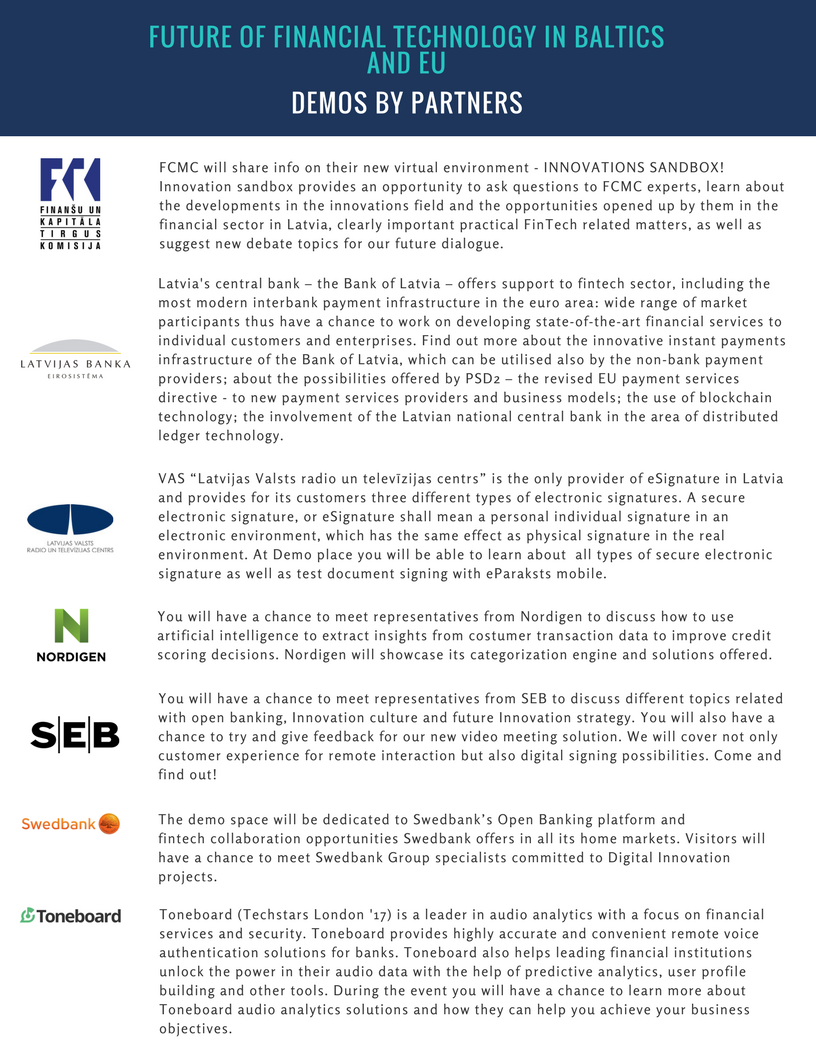 "Future of Financial Technology in Baltics and EU" is a joint initiative with the European Commission (EC) Cabinet of Vice-President Valdis Dombrovskis based on successful engagement in summer 2017 when Association of Latvian Commercial Banks had gathered nine financial and related field associations of Latvia to develop and submitted proposals to the European Commission for a joint position regarding the future of the EU financial market.
Based on all proposals across Europe, on March 8 Mr. Dombrovskis has presented Capital Markets Union package that includes an Action Plan on sustainable finance with regulatory measures and an initiative on Financial Technology (FinTech).  As part of its efforts to build a Capital Markets Union the Commission has presented a new series of actions that aim to connect finance with the specific needs of the European economy and to enable the financial sector to make use of the rapid advances in new technologies. More: https://ec.europa.eu/commission/news/capital-markets-union-2018-mar-08_en
After opening keynote "Recent EC initiatives within Capital Markets Union package" by Valdis Dombrovskis, Vice-President for the Euro and Social Dialogue, also in charge of Financial Stability, Financial Services and Capital Markets Union, there will be three short presentations "Disrupting the industry – Baltic highlights and reflection on EC initiative" followed by Baltic level expert discussion.
Before and after the event participants will have a unique opportunity to inspire and learn about different solutions and services from our partners: Ellex Kļaviņs, Latvijas Banka, FCMC, LVRTC, Nordigen, SEB, Swedbank, Toneboard
Place of event: Latvijas Banka, Golden Hall, Kr. Valdemāra street 1b