9 Aug 2018
"Blockchain in the financial industry – future perspectives in EU and Baltics" recordings and presentations
Finance Latvia Association together with the European Commission Representation in Latvia and Eversheds Sutherland Bitāns Law Office organized a working discussion amongst policymakers and experienced practitioners on the future of blockchain in the financial industry from the EU and Baltic perspective.
The goal of the workshop "Blockchain in the financial industry – future perspectives in EU and Baltics" was to lay ground for joint Baltic proposals towards a position on the future use of blockchain technology in the EU financial market.
The event took place on August 9, 2018 in partnership with Latvijas Banka, Estonian Banking Association, Swedbank, Blockchain Development Association of Latvia and Latvian Blockchain Association from 12.00 to 15.00 at the EU House.
Watch the recordings by speakers: 
Presentations:
Sanda Liepiņa_Opening remarks
Pēteris Zilgalvis_European leadership in a digital technology? The European blockchain partnership aims for a cross-border blockchain services infrastructure
Māris Vainovskis_Regulatory sandboxes Case studies Legal aspects
Justinas Jurkonis_Blockchain platform for financial institutions' data exchange- First use case - SWEET pre-study
Anatoly Ressin_Common misunderstanding & demythologization of blockchain
Edgars Pastars and Mārtiņš Bērziņš_ Remote identification of customers
Blockchain is a digital technology that promises to transform the financial sector with disruptive innovations.  It could deliver notably improved efficiency for businesses and significantly enhance transparency and lower costs for consumers. It equally contributes to wider accessibility of financial services through decentralized delivery channels and peer to peer applications that do not require additional authorization. Blockchain technology completely reshapes the way that the financial sector operates today.
The tremendously fruitful co-operation with the European Commission that began with a joint position regarding the future of the EU financial market submitted to the EC on behalf of nine associations on June 2017 and discussion on the FinTech Action Plan on March 23, 2018, should be continued.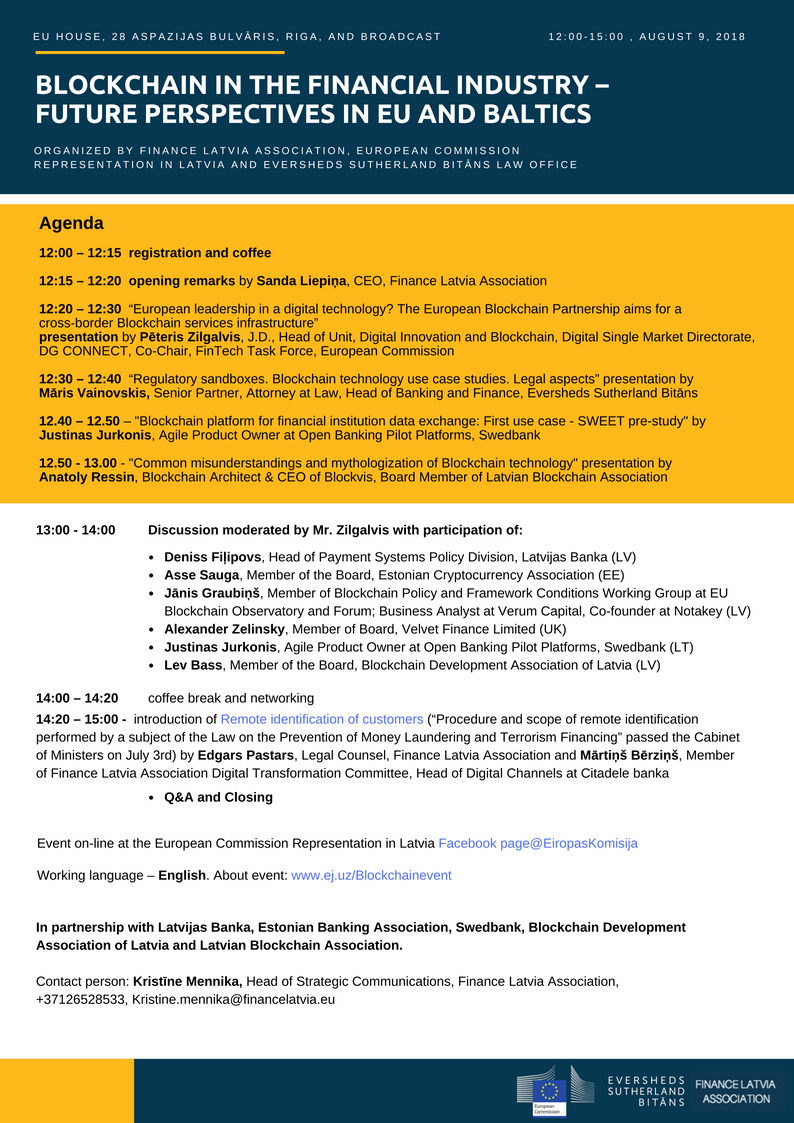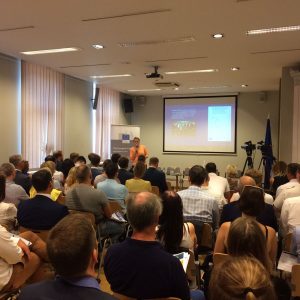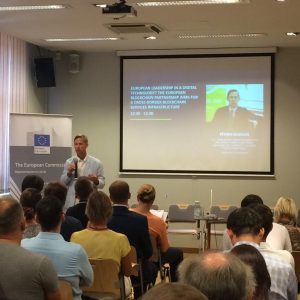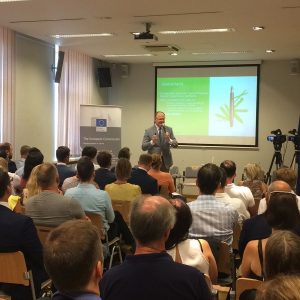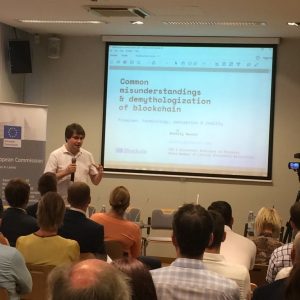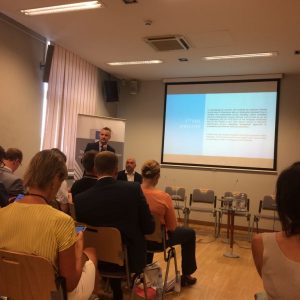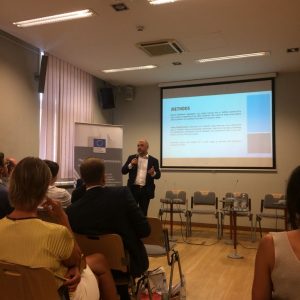 Event was organized within Open Digital Financial Framework that has been approved by the Council of Finance Latvia Association on December, 2017. That envisages Latvia at the forefront of the Open Digital Finance in the EU by the end 
of 2022.
Open Digital Finance Framework priorities for 2018:
Increase awareness about opportunities of open financial services, provide PSD2 implementation support.
Improve information exchange between financial firms and government institutions.
Develop cooperation platform amongst all participants of an Open Digital Finance.
Improve data exchange with state institutions, including defining structure of metadata necessary for financial industry and easing access to centralized information/registers.
Develop solutions for common digital identification and remote onboarding, including industry wide KYC Utility.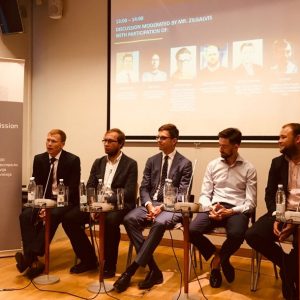 We are happy that some tasks are completed already, just to be mentioned, transformation of Association of Latvian Commercial Banks into the Finance Latvia Association a coherent, structured and transparent platform for cooperation of various financial firms and adoption of Governmental regulation on remote identification of customers for more secure and convenient customer interaction.  
To promote the discussion on EC initiatives on financial technology and to continue dialog on development of more competitive and innovative solutions in Baltics, on March 23, 2018, at the Latvijas Banka Golden Hall discussion on "Future of Financial Technology in Baltic's and EU" was held. It was a joint initiative with the 
EC Cabinet of Vice-President Valdis Dombrovskis and was rooted in successful interaction of summer of 2017 when Finance Latvia Association had gathered nine financial and related field associations of Latvia to develop and fur
ther submit to the EC a joint position regarding the future of the EU financial market.
Mr. Dombrovskis upon thorough assessment of all proposals received from all across the Europe has presented Capital Markets Union package on March 8, 2018.  Package encompasses an Action Plan on sustainable finance with suitable regulatory measures to be implemented and an initiative on Financial Technology (FinTech).  As a part of its efforts to build a Capital Markets Union, the Commission has presented a new series of actions that aim to 

connect finance with the specific needs of the European economy and to enable the financial sector to make use of the rapid advances in new technologies.
Finance Latvia Association is committed to deepen the meaningful discussion of FinTech Action Plan in the Baltics started back in 2017 with the input provided on EC consultation.
Procedures for the entity obliged by the Law on the Prevention of Laundering of Proceeds of Crime and Terrorist Financing to perform the client remote identification