Finance Latvia membership is open to any bank or business which provides significant or innovative financial services within the Republic of Latvia, including financial technology or consultancy services. The Association represents the Latvian financial sector at a national and international level.
Benefits of Associate Membership
Involvement in committees and working groups, for example, our Crediting, Legal, Operational Compliance, Communications, Capital Market and Payment and Digital Product Committees, and our Exchange of Information Between Credit Institutions, Debt Collection, International Financial Sanction, Sustainability Financing, GDPR and IT Security Working Groups.

Participation in the Finance Latvia general meeting.

Collaboration on developing relevant normative acts and political planning documents. 

Active involvement in resolving the issues affecting the sector together, in collaboration with other associations and partners from the public sector. 

The opportunity to get involved in the European Banking Federation's working groups, meetings and events. 

Receiving information on the issues and current events impacting the sector which are relevant to you. 

A platform for passing on information (exchanging experiences) and creating partnerships between members and associate members. 

The use of Finance Latvia premises for industry events and individual meetings. 

Participation in events hosted by Finance Latvia.
Additional Benefits for Members
The opportunity to be elected as head of a committee or working group. 

The highest representative of a member (Chairman or Member of the Board, Head or Deputy Head of the agency or branch) can become a Finance Latvia Board Member.
Responsibilities of Associate Members
To become an Associate Member, applicants must: 
Submit a free-form application letter by email to info@financelatvia.eu (The application must state the applicant's willingness to join the self-regulation documents specified in the above point).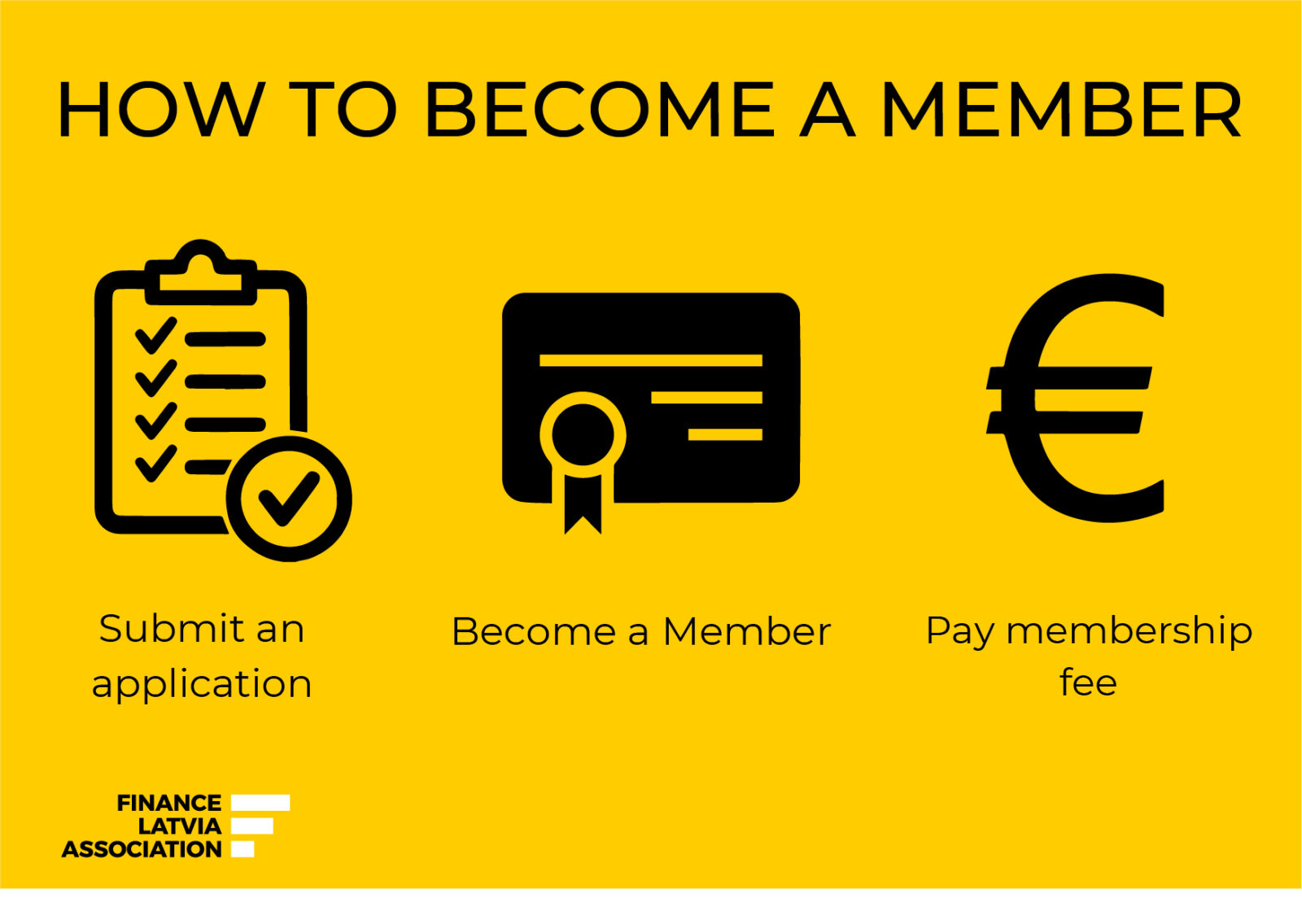 For more information, please contact:
info@financelatvia.eu
+371 67284528