24 Apr 2019
Finance Latvia Supports the New Program of Excellence
Members of Finance Latvia contribute EUR 377 600 to the new interdisciplinary program of excellence under Riga Business School
Traineeships and workplaces will be provided by Members of the Association
With this program, Latvia will have serious visibility in the region
Members of Finance Latvia contribute EUR 355 090 that is equivalent to the number of scholarships for 21 students of the new RTU Riga Business School interdisciplinary program of excellence "Computer Science and Organizational Technologies" launched today by the University of Latvia and Riga Technical University in cooperation with the University of Buffalo (USA). Financial support will be provided also to the necessary equipment and program promotion activities. Members of the Association confirm their readiness to provide traineeships to academic staff, as well as to provide students with traineeships and workplaces. The total financial support for the new program of excellence is EUR 377 600.


"Finance Latvia is pleased to see that public sector, industries and academics can build a strong partnership and agree on new educational program that would benefit Latvian economy, reputation and visibility. This will help us to develop Global business service centers and to provide advanced human resources for its excellence centers. Members of the Association will provide both financial support and industry expertise for the implementation of the program,"

– says Sanda Liepiņa, CEO, Finance Latvia.
Scholarships value of EUR 355 090 will be provided by BlueOrange Bank, Citadele bank, Luminor, SEB and Swedbank; traineeships for students - by Swedbank, Privatbank and UniCredit Leasing; the traineeships for the academic staff, the content, and quality of the professors ' counseling program - by Swedbank experts. Citadele bank will provide financial support for the purchase of Business Intelligence Lab equipment, while all members of Finance Latvia will contribute to the marketing activities of the program.

As already announced, today the University of Latvia and Riga Technical University, in cooperation with the University of Buffalo (USA) have launched a new interdisciplinary program of excellence which will be implemented by RTU Riga Business School (RBS). Students are invited to submit applications already in May. At the launch event, a unified IT education platform "The Baltic IT Society" or BITS was introduced. It will promote the preparation of 3000 IT professionals in Latvia annually.
In the first year of the Baltic IT Leadership Bachelor Program "Computer Science and Organizational Technologies" implemented by LU and RTU, 60 students will be enrolled. The studies will be conducted in English at the world's leading university standards coordinated by RBS. In the new program, IT competencies will be integrated with communication, project management, artistic, law, finance and other skills that will give students the foundation for a successful career in the digital era.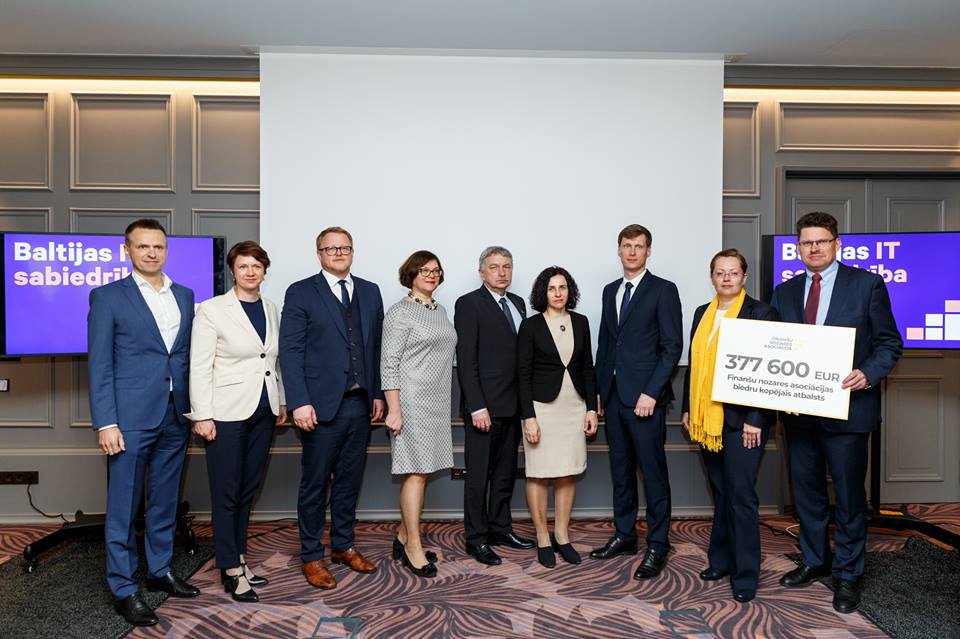 Studies will be hosted by trainers with internationally leading academic and professional backgrounds. Students with excellent learning achievements and/or insufficient financial support will be eligible for financial industry scholarships. The enrollment will start on May 20. More information about the "Computer Science and Organizational Technologies" is available at www.BITL.lv.